ZSGW
Zensis SMS Gateway
ZSGW is a highly configurable SMS Gateway platform for telcom carriers, providing a SMS handling service to corporate users, as a gateway for sending SMS messages to SMSC.
SMS is a effective messaging channel to reach users by businesses. It's crucial to ensure messages can be sent out effectively. ZSGW has comprehensive access control, throughput control and queueing control per user account such that SMS messages can be processed efficiently and the system's performance can be guaranteed.
ZSGW is designed in a high availability that means the service is designed to be always available. Moreover, ZSGW is highly customizable, it's possible to incorporate customers' unique requirements or integrate with customers' system.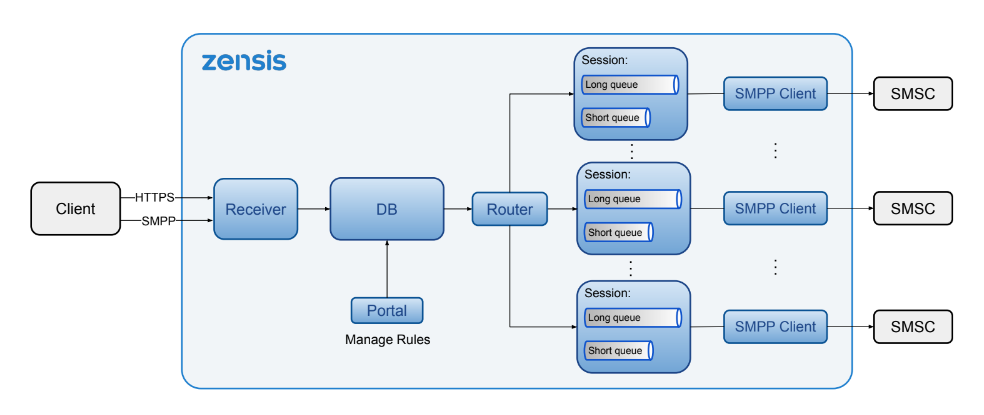 Supports SMPP, RESTful API and Parlay API

OA whitelist, OA/DA blacklist

UEMO filtering

Duplicated messages filtering

Inbound/outbound throughput control

Message queuing

Delivery report

Customization e.g. blocking of sender ID with special character
Highly customizable to fit customer's needs

Horizontally scalable to support high traffic capacity

Store and forward processing

Highly availability, transparent to single point of failure

Management web console, t

raffic report and system monitoring

CDR generation for Operator accounting and billing purpose

Support SNMP, OVO agent for network management

Integrate with external systems such as billing gateway, user profile